Reminder: Whether vaccinated or not, when you bird with us you must wear a mask (see additional rules below). This applies to PVBC organized in-person events including field trips. I know we are all tired of weari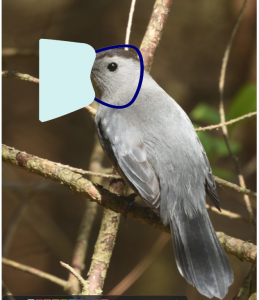 ng masks but if we can't follow the rules there will be no more PVBC organized events.
These are the rules set by your PVBC board and what those who attend agree to.
Participants will need to follow these rules:
• I will not attend the field trip if I am feeling unwell.
• I will sign up for field trips by emailing(the address provided on each trip). If I show up without a reservation, I understand that I will be turned away.
• I will only carpool with members of my household.
• I agree to wear a face-covering (appropriately, no neck gaiters) at all times while on the field trip to protect myself, the trip leader, and other participants. The covering must cover both the mouth and nose.
• I agree not to share binoculars, scopes, cameras, food, bug spray, or other personal products. (The club will not be able to loan out club binoculars on these trips.)
• I agree to maintain at least 10 feet of separation from other participants outside of my household.
• Failure to follow these rules will lead to you being asked to leave the field trip. We encourage everyone to bring hand sanitizer as well.
This applies whether you have been vaccinated or not.
Thank you for your compliance
Guy Babineau – PVBC club president