Map Unavailable
Date/Time
Saturday, Sep 26, 2020
7:30 am - 9:00 am

Field Trip Leader: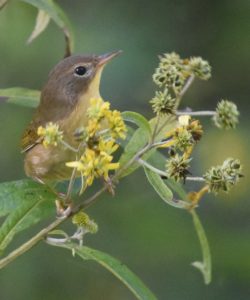 (FULL – we have all the people we can take)
Join us for our first fall field trip! This field trip will be geared toward helping beginning birders. Janet Paisley and Scott Connuck will be the co-leaders. Participants need to be members of the club and sign up by emailing [email protected] Please identify if you are a beginner or not. There will be a limit of 10 participants. Participants will need to follow these guidelines:
• I will not attend the field trip if I am feeling unwell.
• I will sign up for field trips by emailing Susan Babineau (send email to [email protected].org). If I show up without a reservation, I understand that I will be turned away.
• I will only carpool with members of my household.
• I agree to wear a face-covering (appropriately, no neck gaiters) at all times while on the field trip to protect myself, the trip leader, and other participants. The covering must cover both the mouth and nose.
• I agree not to share binoculars, scopes, cameras, food, bug spray, or other personal products. (The club will not be able to loan out club binoculars on these trips.)
• I agree to maintain at least 10 feet of separation from other participants outside of my household.
Failure to follow these rules will lead to you being asked to leave the field trip. We encourage everyone to bring hand sanitizer as well.
Categories