Date/Time
Saturday, Jan 19, 2019
All Day
Location
Bed Bath & Beyond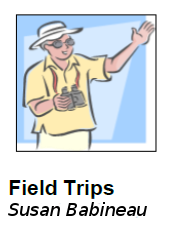 Field Trip Leader: Doug Rogers
This trip is cancelled due to weekend weather predictions for Highland County. Contact Doug Rogers at [email protected] for rescheduling information.
We will meet in front of Bed Bath and Beyond in the Barracks Road Shopping Center at 7:45 a.m. to carpool. Highland County roads are narrow, and the fewer vehicles, the better. We will leave promptly at 8:00 am and stop in the town of Churchville at 8:55 a.m. to carpool with anyone who wants to meet us there. The Churchville meeting place will be the Grocery store in the shopping center just off Rt 42 where it intersects Rt 250.
We will proceed from there and have a pit stop in Ramsey's Draft at about 9:30. After that, there are usually some feeders in the town of McDowell to check out. If the group wants to stop there, we will; if not, we will proceed to the town of Monterey and scout the area around the town of Blue Grass and the Blue Grass Valley for Golden Eagles, Rough-legged Hawks, Bald Eagles, Horned Larks, a variety of sparrows and anything else with feathers that is hanging out in Highland County.
One of the restaurants in Monterey should be open. We will have lunch when the group feels like they need a break. Following lunch, we can do some more birding or go home – the group can decide.
This trip is booked as a tentative trip. With the crazy weather we have had the last couple of years, the eagles get confused. When the weather is warm, they go elsewhere and it is not worth making the trek if they are not there.
Please contact the trip leader, Doug Rogers at
[email protected]
or 434.409.8156 to RSVP for the trip.
Categories