Map Unavailable
Date/Time
Saturday, Nov 16, 2019
7:30 am - 10:30 am
Location
Saunders-Monticello Trail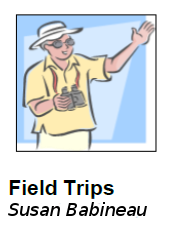 Field Trip Leader: TBA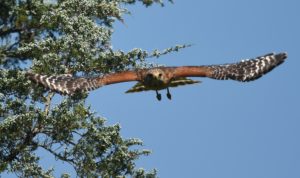 Join us as we explore Secluded Farm. This location has a variety of habitat in a gorgeous setting close to town and we should find a variety of our winter residents. Park at the lot off of Dairy Bard Road for the Thomas Jefferson Parkway and Saunders-Monticello Trail.
Our leader is TBA. – Contact [email protected] if you are interested in leading! There will be other birders there but we are trying to grow the cadre of walk leaders. You don't have to be an expert birder. Being welcoming and encouraging especially of newcomers is more important than bird ID!
PS. This photo of a Red-Shouldered Hawk was taken at Secluded Farm.
Categories