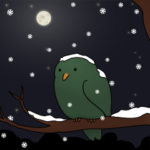 The circle for Charlottesville Christmas Bird Count is now divided into eight sectors to better cover its 15 mile diameter area. A map showing the sectors can be seen at the following link:
https://drive.google.com/open?id=1uGY-H8ou61bT7pTo05MZhQ6v0NAl1FOr&usp=sharing .
You can zoom in and out to see the roads and other details within each sector.